the way buying organic marketing should be.

an seo services reseller
Build Long-Term Strength
Get Ranked For Your Industry's Top Performing Keywords
Bring Down Your Long Term Lead & Client Acquisition Costs
Stay In The Know

​Look at our task lists & see the results, real-time, anytime, & anywhere, with our online dashboard reporting and apps that come with our services.
Professional Accountability
We research your current marketing and conversion activities, your competitors, and the market overall to gain a comprehensive understanding of how to strengthen your business. We take your sales seriously, and ensure that you are optimally positioned to sell the prospects we send you so that your investment with us is never wasted.

Payments On Your Terms
We make our offering transparent and as easy to understand as possible with offering details laid out on each services respected page & an easy sign up subscription payment model that's cancel-able anytime & comes with a client billing portal you'll love. We depend on our results to keep your patronage, not domineering contracts.

A Plan That Puts You First
Our plan fosters fast ROI to get you immediately earning on our efforts with social or paid ads within your first month with us. We then move you into creating long term results to lower overall client acquisition costs. Custom plans are available when necessary and we always do a thorough needs analysis to make sure we're getting you started on the right foot!

Fast, Easy On-boarding
We've developed online on-boarding forms for all of our services in an effort to prevent you from having to trudge through the typical email dance of back-and-forth correspondence service companies are known for when gathering all the critical details to bring on a marketing services client. Even our needs analysis form is online and can be filled out in a few minutes.
"To succeed today, your digital marketing strategy must go far beyond SEO. You need a comprehensive strategy that takes advantage of the age-old statement "the whole is greater than the sum of the parts.""
- Dan Goldstein, "Win with Multi-Channel Digital Marketing"
50% of businesses don't have an integrated Digital Marketing Strategy - Smart Insights

Users who are retargeted are 70% more likely to convert. - Digital Information World

72% of adult internet users use Facebook - Pew Research Center

59% of consumers use Google every month to find a reputable, local business. - Search Engine Watch


Powered by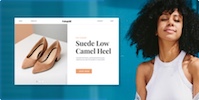 Create your own unique website with customizable templates.